eelee's Mission

eelee is a semantic product search engine that allows users to find products using natural language queries. For example, you could ask for "blue nokia phones" or even "newest samsung android phones with dual sim under $400" and eelee tries to resolve your query. It can also handle "fuzzy" queries such as "phones with an awesome display". At the moment, the system only finds mobile phones but their goal is to extend the search to more categories.
Not only tries eelee to understand the user's query, it also visually presents how it understood the query. This way the user really feels like speaking to an intelligent agent who can cope with more than just a bunch of keywords. The following screenshot shows eelee's answer to the query "best blue gps phones from nokia with a camera and windows phone os" (click the link to see the live result on eelee).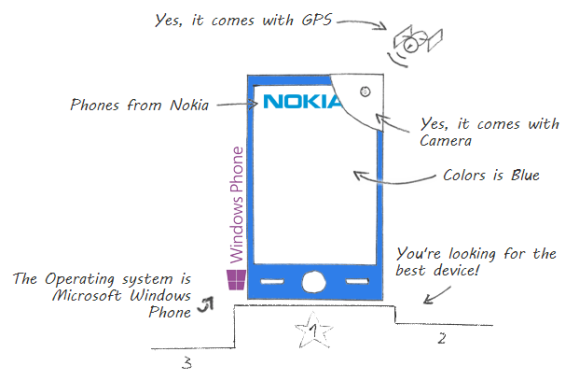 In-Depth Product Information
eelee not only offers natural language search but also analyzes thousands of reviews about a certain product and gives you the essence of all these reviews. Take the Nokia Lumia 920, for example. eelee quickly gives you an overview of the product description, tells you the latest news using the WebKnox News API shows you what people think about certain aspects of the phone (e.g. battery life), and allows you to compare its specifications to other phones.
Check out eelee's semantic search yourself! Here are some more example queries sorted by increasing complexity you could start with:
Semantic product search is the future of e-commerce. eelee is just making the first step into the world of natural language and they're not alone. Related search engines are also already trying to understand the user. Other semantic product search engines include EasyAsk, Endeca, Fredhopper, and FACT-Finder.